Our Philosophy
At Expressions of Health we motivate, educate, and inspire others to lead healthy, active, and energetic lives. Sharing a passion and commitment to facilitating positive change, we take a nurturing and supportive approach to enhance the experience of our clients.
Our personal priorities are to make our relationships inspiring and fun, to learn something new each day, to communicate with others openly and honestly, and to ensure our bodies are a manifestation of health and energy.
Our career priorities begin with nurturing the unique abilities and qualities in others so that we can help them reach and maintain a healthy, energetic life. Through education and practice, we continually expand our knowledge and skills in order to help others reach their health goals.
We aim to inspire others to believe in themselves. For believing in yourself, and that all things are possible, is the first step to reaching your goals.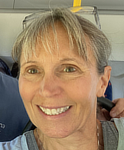 Martha Gottlieb
Oscoda, MI
Yoga Instructor, RYT200
Reiki Master
Reflexology Practitioner
Personal Trainer
Nutritionist
Author of Spriggles Motivational Books for Children
"Spread love everywhere you go. Let no one ever come to you without leaving happier."
~ Mother Teresa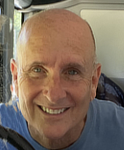 Jeff Gottlieb
Oscoda, MI
Yoga Instructor
Reiki Practitioner
Reflexology Practitioner
Personal Trainer
Golf Conditioning Specialist
Author of Spriggles Motivational Books for Children
"We make a living by what we get, but we make a life by what we give."
~ Winston Churchill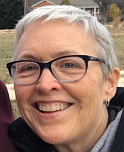 Betsy Brooks
Gaylord, MI
Yoga Instructor, RYT 200
Reiki Master
Reflexology Practitioner
"Let nothing dim the light that shines from
within."
~ Maya Angelou
Our Community
We are continually seeking ways to give back to the community, for we believe there is no greater power to affect positive change in our world than to help others. We accomplish this, in part, by offering classes based on an ability to pay scale, as well as offering periodic free and donation classes throughout the community.
Everyone should have the opportunity to improve their health, no matter their financial circumstance. Our "EOH Community Wellness" program makes it possible for everyone to participate in our classes regardless of economic limitations. Please don't hesitate to speak with us about how we can work with you in this regard.
It is also our strong belief that "community" is global, in that we are all connected as beings on this planet. To that end, as the authors and publishers of Spriggles Motivational Books for Children, we have donated thousands of books to the Childrens Miracle Network and Reach Out and Read programs, and have had the books translated into Creole for the children of Haiti.
"There is a wonderful mythical law of nature that the three things we crave most in life–happiness, freedom, and peace of mind–are always attained by giving them to someone else."
       ~ Peyton Conway March ~